Oil Change Service
OFFERING A SAFER SERVICE EXPERIENCE FOR EVERY CUSTOMER.
Make a contact free appointment & get our full service oil change with our increased health and safety measures.
Convenient Safer Service Options for Your Oil Change
Save money on your next oil change service with coupons from Tires Plus. Each oil change comes with a free, 19-point inspection to keep your engine running newer longer. Snag one of these deals and schedule an oil change at your nearby Tires Plus today!
Send This Coupon To Your Phone
offer-details
By providing your phone number, you consent and agree to be contacted at such number by [Bridgestone Retail Operations, LLC ("BSRO")] [or one of our affiliates or partners] for purposes of sending you the link. The number will not be used for any other purpose. Carrier charges may apply for receiving text messages. You acknowledge and understand that providing your consent to receiving such message is not a condition to obtain products or services from BSRO
Oil Changes at Tires Plus
Not all oil changes are created equally. But at Tires Plus, we go above and beyond with our oil change service. Every oil change includes:
New filter installation
Chassis lubrication, if necessary
A 3-month/3,000 mile warranty
But that's not all. It's like we always say: "The plus is in everything we do." In addition to your oil change service, our specialist perform a 19-point courtesy check. This includes a visual inspection of your vehicle's…
Wiper blades
Head, tail, and mini lights
Air filter
Fluid levels
Belts & hoses
Battery
Tires
And did we mention that our courtesy check is completely free? At Tires Plus, we respect your money and your time. We give you more, so that your vehicle operates at its absolute best. Stop by your nearest Tires Plus for an oil change today or schedule an appointment online!
How Often Should You Change Your Oil?
Every car is different, and different cars require different care. Chat with an auto care advisor at Tires Plus – they'll help you figure out how often your vehicle needs oil and filter changes, depending on manufacturer recommendations. Don't forget to ask them about our 3-month/3,000 mile warranty! You can also view your vehicle's important maintenance milestones by clicking the link below. 
The Right Oil for Your Car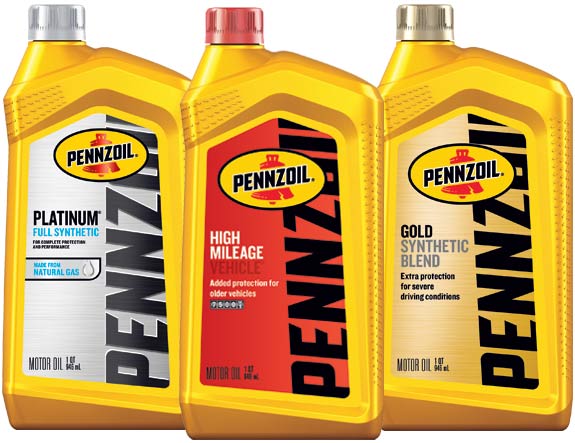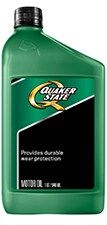 QUAKER STATE®
Durable Wear Protection
Provides durable wear protection that helps engines survive daily commutes from sustained high-speed highway operation to repetitive, stop-and-go traffic.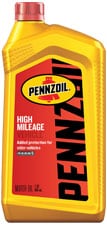 Pennzoil® High Mileage
Recommended for vehicles with 75,000+ miles.
Pennzoil® High Mileage motor oil is formulated with Active Cleansing Agents™. It is specially formulated to help stop leaks from seals and reduce oil consumption in worn engines.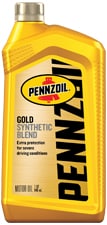 Pennzoil® Gold
Synthetic blend with extra protection for severe driving conditions.
Pennzoil® Gold is an advanced synthetic blend formula with Active Cleansing Technology to better prevent dirt and contaminants from turning into performance robbing deposits. It is specially formulated to provide extra protection for severe driving conditions.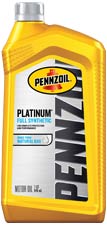 Pennzoil® Platinum
Full Synthetic Motor Oil with PurePlus Technology.
Pennzoil PurePlus™ Technology is a patented, revolutionary gas-to-liquid process which converts natural gas into a first-of-its-kind, high quality full synthetic base oil. Because this base oil is made from natural gas, it is clear with fewer of the impurities found in crude oil, the start for many other traditional and synthetic motor oils. It is motor oil designed for complete engine protection, without compromise.
Why Are Oil Changes Important?
The best way to keep your vehicle running smoothly is by keeping up with regular maintenance. Over time, motor oil thickens. Without routine oil changes, this thickened oil can cause damage to your engine. This damage means reduced performance, poor gas mileage, and can even lead to expensive repairs. You can trust our team to help keep your car properly maintained and your engine protected, with the right engine oil, excellent service, and honest, sound advice. We'll do what's best for your vehicle while keeping your budget in mind. Don't gamble with your vehicle's engine – schedule an oil change appointment appointment at your local Tires Plus today.
We can save you time and money.
Our specialists will help you figure out which oil is best for your vehicle — while also keeping your budget in mind.
We give you more.
It's like we always say: "The plus is in everything we do." Here, you get an oil change PLUS our Courtesy Check — which is a 19–point inspection of your vehicle that's absolutely free.
See all of our oil change options below!
WE'LL GET YOU BACK ON THE ROAD
Quality people, parts and service — these are the three main reasons we think we're the best when it comes to batteries and electrical systems. We have ASE–certified technicians and always follow Motorist Assurance Program (MAP) guidelines when maintaining and making repairs, making sure your vehicle will start. We offer a complete line of Interstate Batteries, and we sell more of their battery products than any other retailer. Plus, our service is unmatched — we make it easy to buy, set up an appointment and install your battery and electrical systems on your schedule, with affordable pricing.
On-Time Guarantee
Your time is valuable. So we guarantee your car will be ready when we say it will, or we'll give you 10% OFF your next purchase.*