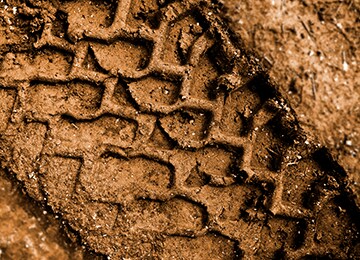 The wheels on the bus may go round and round, but there's a lot of math and science behind those wheels that make the bus ride comfortable, quiet, and fuel efficient.
There are tires for wet weather, tires for snow, tires for heavy-duty work, and even tires that can withstand a puncture (yup, we're looking at you DriveGuard). And no, it isn't just advertising that separates these tires from the rest, but rather many different components, such as the tread, the material, the sidewall, and the grooves. These different variables are made to help some tires expertly grip the road in wet weather, while other tires zip down dry roads with ease.
Tread Void and Why it Matters:
Tread void is an important component in your tire's design. It helps with responsive handling, resilience, and is crucial to driving safely on wet roads. The term refers to the gaps of space between the raised "tread blocks" on your tires. These gaps give your tires some flexibility, allowing them to bend and adjust to the road's conditions, increasing your traction. These gaps also help channel water and snow out and away from under the tire, which helps prevent hydroplaning.
One Size Doesn't Fit All:
Because tread void is so crucial, some would assume all tires have deep grooves to channel water and grip the road. However, that assumption is wrong. Tires with less tread void have more traction on dry roads, but less traction than their deeper grooved cousins on wet roads.
The only tires with zero tread void are racing tires, allowing drivers to speed effortlessly along the track. However, these tires are not feasible or safe for everyday driving, where changing weather and road conditions come into play.
Caring for Your Tread Void:
As your tire begins to wear over many miles of driving, so does your tread void. Over time, these tires can become unsafe for you and your family to drive on. Keep an eye out for uneven tread wear and deformations that don't look like the rest of the tire. Loose debris from the road, such as small rocks, can bounce up and make their way into your tread void, damaging it in the process.
While it is possible to remove this debris yourself, we recommend bringing it into your local Tires Plus Total Car Care. There, our friendly technicians can take a look and assess the damage and safety of your tires. If needed, they can even help you pick out a replacement tire that fits your budget and lifestyle.